HOW WE WORK
Our way
Our leadership
The staff of missionaries of the IEM work under a team of leadership within the Mission which in turn works under a Board of Directors.
Leadership in the Mission
The General Secretary heads the Mission with a team of leaders comprising of a National Secretary each for finance, administration, human resource and supportive ministries. The entire work of the Mission is divided into four regions; each region under a regional secretary responsible both for the fields and the church ministries pertained to each region.  Each state and each field is under their responsible state secretaries and field coordinators respectively who are in turn responsible to their concerned Secretaries for the field and church ministries. All the supportive ministries such as literature, local leadership, women and children ministries, media, scripture engagement and scripture translation and community development fall under the supportive ministries.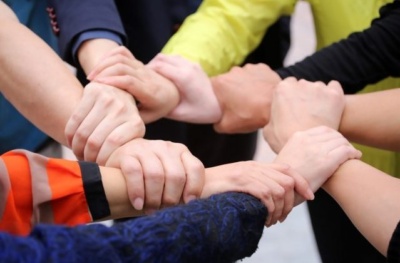 The Board of Directors and the IEM society
The society members are the Governing Body of IEM. Their term is 3 years.  From the society members 9 are chosen to become Board members of IEM.  Their term also is restricted to three years.
The Board members constituted an integral part in the running of the Mission. So great care has been taken to see that the Board members are multi-cultural, multi-lingual, multi-geographical to act out the unique God-given methodologies and directions given to the IEM..  So that the Mission gets an all – Indian perspective together, a national outlook to get new ideas, draw solutions from different regional angles and help in bringing the right personnel into the Mission from different regions of the country.
Our Finances
The Mission is indigenous in finance, membership and government.  It looks to God in faith for its support.  This comes through the contributions of individuals, churches, prayer groups and local churches in India.  Normally, money that is ear-marked is to be used only for that purpose.  Overseas gifts are used for capital expenditure such as equipment, vehicles, buildings, projects etc.